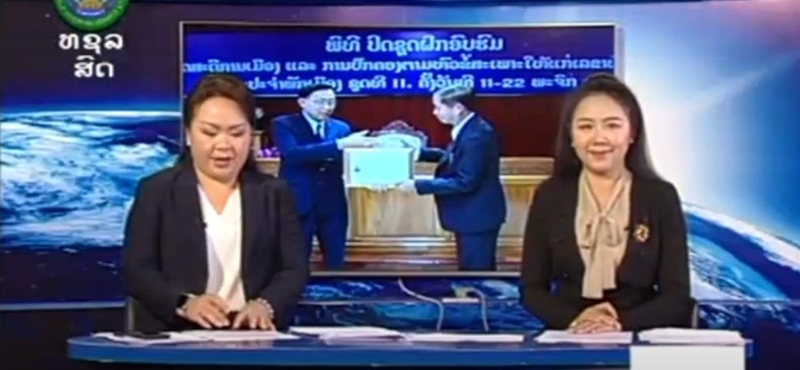 The Lao National Television has introduced
the 4DFrame seminar which took place on November 22, 2019. The event was
presented by the Ministry of Education and Sports and the Lao National Chamber
of Commerce and Industry (LNCCI) for education officials and 30 teachers from
primary and secondary schools.

National Assembly members on the science
and technology sector including Mr. Vilaysouk Phimmasone, Vice president of the
LNCCI were among the presenters in this seminar while officials from the Embassy
of the Republic of Korea in Laos and Mr. Lee Junsang, Principal of the Dream
School who introduced the 4DFrame education for the first time in Laos with other
teachers have participated in the event.

Aiming for the rapid establishment of
system to introduce 4DFrame education to all around Laos, this seminar took
place in cooperation with the Ministry of Education and Sports. It also became
a meaningful time to promote and communicate about the strength of convergence
education program utilizing the 4DFrame.
Starting from this seminar, we are
beginning discussions about opening a local competition covering the whole Laos
and establishing the 4DFrame International Committee in collaboration with the
Foundation for the Advancement of STEAM.
We expect this introduction of
4DFrame education to be a milestone of educational innovation for Lao students discovering
their creativity.